N Is For Noose

by Sue Grafton
Series: Kinsey Millhone, #14
Publisher: Fawcett, January 1970
Pages: 322
Format: Paperback
Goodreads | Amazon | Barnes & Noble

Tom Newquist had been a detective in the Nota Lake sheriffs office --- a tough, honest cop respected by everyone. When he died suddenly, the town folk were sad but not surprised. Just shy of sixty-five. Newquist worked too hard, drank too much, and exercised too little.
Newquist's widow, Selma, didn't doubt the coroner's report. But still, she couldn't help wondering what had so bothered Tom in the last six weeks of his life. What was it that had made him prowl restlessly at night and brood constantly? Determined to help Selma find the answer, Kinsey Millhone sets up shop in Nota Lake, where she finds that looking for a needle in a haystack can draw blood --- very likely, her own ...
Slipping back into Kinsey's world is like returning home. It's comforting, despite the murders and violence that undoubtedly appear in each installment, and familiar. When she undertakes a case on the road as a favor for her friend (is he her friend? Not sure) Robert Dietz, Kinsey finds herself in arguably the biggest mess she's dealt with.
Tom Newquist was an all-around popular guy in Nota Lake, so when he's found dead in his truck on the side of the road, the town reels. Even though he was one of two police investigators in the area, no one seems to hold a grudge against him, yet Selma, Newquist's bizarre widow, can't shake the feeling that there's more to the story. Enter Kinsey.
N is for Noose isn't a cut-and-dried murder mystery, at least, not in the beginning. Instead, Kinsey faces the wild dynamics of a small, tight-knit town, an employer whom she's pretty sure doesn't tell the whole truth (only when it suits her), and a nagging feeling in her stomach that just won't go away. There's something definitely wrong in Nota Lake…but what it is?
While Tom's murder was the initial hook for the mystery, I was drawn into the town vs. Kinsey dynamic that permeated the pages. Kinsey was an outsider, asking questions that wasn't any her never mind. Small towns generally don't take too kindly to that. The friction and tension in the atmosphere created this draw, this intense need to read the next page, to know what happened.
N is for Noose had even more surprises lying in wait. After reading 13 of Grafton's other books, I thought I had her pattern down pretty well. I even thought I knew who the killer was and why.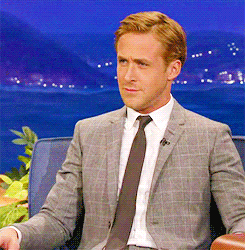 Won't make that mistake twice. She blew me away. The killer, the motive, the method…that final scene was just simply amazing.