Three Dark Crowns

by Kendare Blake
Publisher: HarperTeen, September 2016
Pages: 398
Format: Hardcover
Goodreads | Amazon | Barnes & Noble

When kingdom come, there will be one.

In every generation on the island of Fennbirn, a set of triplets is born—three queens, all equal heirs to the crown and each possessor of a coveted magic. Mirabella is a fierce elemental, able to spark hungry flames or vicious storms at the snap of her fingers. Katharine is a poisoner, one who can ingest the deadliest poisons without so much as a stomachache. Arsinoe, a naturalist, is said to have the ability to bloom the reddest rose and control the fiercest of lions.

But becoming the Queen Crowned isn't solely a matter of royal birth. Each sister has to fight for it. And it's not just a game of win or lose…it's life or death. The night the sisters turn sixteen, the battle begins.
The last queen standing gets the crown.
In Fennbirn, the island kingdom set apart from the rest of the world, the battle for the crown is a dangerous ritual. Every generation, a three sisters are born, destined to fight each other to the death for the honor of wearing the crown. But this year, with these sisters, things just aren't going as planned.
The premise of Three Dark Crowns drew me in instantly. Hunger Games meets female Game of Thrones? Yes, please!
While the novel had all the necessary elements to create a YA fantasy battle of the royals, it dropped the ball. Why? The narration. Simply, it took too long for something to happen, and I found myself running out of both patience and sympathy for the three young women thrust into this destiny.
Despite each girl having her own unique brand of magic (nature, poison, and elements), their lives were remarkably similar. Each had friends who thought they were the absolute best, someone who hated them, and some twisted romance. Creating such similar plot lines did each character a major disservice: they quickly became hard to tell apart, and I started to not even try.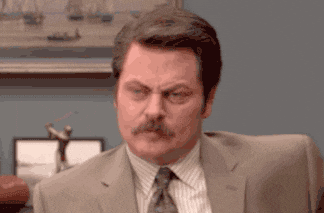 Three Dark Crowns picked up in the last quarter of the book as each magical faction brought the sisters together at Beltane to showcase their talents. With tempers starting to run high, the pace of the narration finally began to turn. I loved the showcase sections, the love affairs brought to light or destroyed, and the way the sisters found unity with each other.
However, I didn't realize Three Dark Crowns was a series. I had hoped for a stand alone novel and was looking forward to a neat tie-off in the end. Instead, the story concludes with a cliffhanger, one that I'm not entirely sure I want to read on to the finish.