First Star I See Tonight

by Susan Elizabeth Phillips
Series: Chicago Stars, #8
Publisher: William Morrow, August 2016
Pages: 384
Format: Hardcover
Goodreads | Amazon | Barnes & Noble

Piper Dove is a woman with a dream—to become the best detective in the city of Chicago. First job? Trail former Chicago Stars quarterback, Cooper Graham. Problem? Graham's spotted her, and he's not happy.
Which is why a good detective needs to think on her feet. "The fact is...I'm your stalker. Not full-out barmy. Just...mildly unhinged."

Piper soon finds herself working for Graham himself, although not as the bodyguard he refuses to admit he so desperately needs. Instead, he's hired her to keep an eye on the employees at his exclusive new nightclub. But Coop's life might be in danger, and Piper's determined to protect him, whether he wants it or not. (Hint: Not!) If only she weren't also dealing with a bevy of Middle Eastern princesses, a Pakistani servant girl yearning for freedom, a teenager who just wants to fit in, and an elderly neighbor demanding Piper find her very dead husband.

And then there's Cooper Graham himself, a legendary sports hero who always gets what he wants—even if what he wants is a feisty detective hell bent on proving she's as tough as he is.

From the bustling streets of Chicago to a windswept lighthouse on Lake Superior to the glistening waters of Biscayne Bay, two people who can't stand to lose will test themselves and each other to discover what matters most.
Don't judge this book by it's cover…or rather, it's title. I'll be the first to admit that I was a little put off by the nursery rhyme title (even M raised his eyebrows at me when he saw the cover), but First Star is one of SEP's best.
Why? Her characters.
Like each of her novels, First Star is entirely character-driven. I loved Piper Dove, struggling private investigator with a soft heart but stubborn nature. Cooper Graham, retired star quarterback who is trying to break into the nightclub business, appears to be her exact opposite, but they are essentially two peas in a pod: soft on the inside, hard on the outside. And believe me, that made for some intense tension.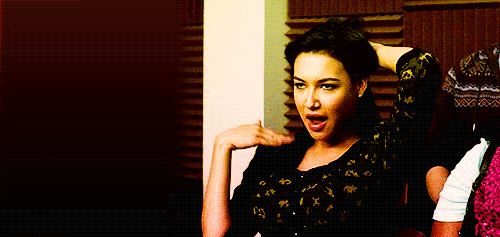 But Phillips didn't rely on that tension to carry the novel. It's the wacky characters, from Piper to her elderly neighbor Berni, to Cooper and Jada, the teenage "assassain" who befriends Piper when she moves in. There's an element of reality in the wackiness, one that both brings the characters and story alive.
I loved how both Piper and Coop go through separate heroic journeys, yet use each other as support. Piper's initial friendship with Coop allows her to slowly let down her defenses she's held up for so long, and Piper's instinct to protect him lets Coop realize it's okay to rely on someone else (well, someone who's not in football pads).
The cameos from other characters in the Chicago Stars series cracked me up, especially Heath's role in Piper and Coop's relationship. It created a kind of closure in the series, and since I think SEP originally intended this to be the final Chicago Stars novel, it fit.
Whether you are kinda into contemporary romance or a major fan (*raises hand*) First Star is simply a must read. From the hilariously relatable characters and original plotlines to the breathtaking romance, SEP's latest is a must.