Song of the Current

by Sarah Tolcser
Series: Song of the Current #1
Publisher: Bloomsbury USA Childrens, June 2017
Pages: 373
Goodreads | Amazon | Barnes & Noble

Caroline Oresteia is destined for the river. For generations, her family has been called by the river god, who has guided their wherries on countless voyages throughout the Riverlands. At seventeen, Caro has spent years listening to the water, ready to meet her fate. But the river god hasn't spoken her name yet—and if he hasn't by now, there's a chance he never will.

Caro decides to take her future into her own hands when her father is arrested for refusing to transport a mysterious crate. By agreeing to deliver it in exchange for his release, Caro finds herself caught in a web of politics and lies, with dangerous pirates after the cargo—an arrogant courier with a secret—and without the river god to help her. With so much at stake, Caro must choose between the life she always wanted and the one she never could have imagined for herself.

From debut author Sarah Tolcser comes an immersive and romantic fantasy set along the waterways of a magical world with a headstrong heroine determined to make her mark.
Throughout her life, Caro believed she was for the river. Her livelihood, her father's, her grandfather's, and generations before have depended on the river and its god. But when the river god still hasn't spoken to her and her father's life is in peril, Caro takes the wheel and agrees to deliver a strange cargo with one rule: don't open it. Soon, her life is full of magic and mayhem, decisions and fate, and the chance to choose between what she thought was her life's set path or a new, unwritten one.
Loved:
Song of the Current is made up of a unique, magical world: magic, gods, and pirates, oh my! Instead of overwhelming the narrative, it creates a soft atmosphere that shapes each scene's emotions perfectly.
Caro's yearning to hear the river god call her represents her deep desire to fit in with the other wherrymen, to be like her father. The root of that desire is something we can all understand, something that made Caro relatable to every reader.
I loved how that desire to fit in is quickly pushed back as the yearning to live, to save her father, overtakes everything else and creates a unique hero that I loved cheering for.
Markos has some typical male hero characteristics, but he isn't by any means a typical male hero. Why? His deep devotion to his mother and little sister creates not only a powerful motive, but an equally powerful character.
While I love neatly-tied endings, Song of the Current doesn't have one, at least in the romance department. With Caro's constantly evolving character, this couldn't fit more perfectly.
Amazing fight scenes!
Liked:
Caro's unique family dynamic was one of the more underrated elements of the story. While she has a mother and a father, her mother lives apart and holds a stronger position in her parents' relationship. I'm not saying we should destroy the nuclear family, but it was lovely to see a powerful mother figure.
The narrative did a good job of detailing Caro's struggle between who she wanted to be and who she was turning into, but occasionally lost the thread after some of the major scenes. I had to go back and read a few times to undestand exactly what happened.
Loathed:
Nothing!
Review Snapshot: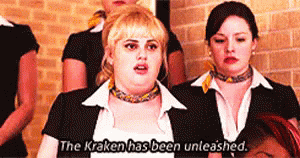 Perfect for:
YA fantasy fans, especially those of Sarah J. Maas and V.E. Schwab.