There's something so refreshing about the new year. Maybe not the resolutions – to be honest, I can't remember the last time I kept one throughout the year – but the chance to start over, afresh, revitalized…[insert adjective here] grabs me every time.
After running myself ragged last year trying to keep up with the blog while balancing work (where I write 80% of the time), planning the wedding (where a simple DIY event became a much more involved ceremony), and my family and friends, I've decided to make some changes to how I view things. In short: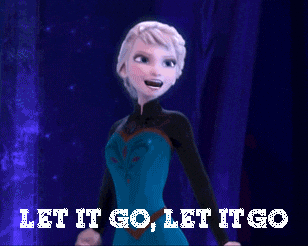 Seriously. I found a gray hair from all the stress of this last year (or I'm putting the blame there at any rate 🙂 ). But there's more about this coming later this week – I bet you're here for the survey!
Every year Jamie at the Perpetual Page Turner puts together the annual End of Year Book Survey. All graphics and survey questions are hers. Click here to learn more or link up your survey!
And without any more ado…
Number Of Books You Read: 122
Number of Re-Reads: 2
Genre You Read The Most From: Romance/Fantasy
1. Best Book You Read In 2016?
I have a few:
2. Book You Were Excited About & Thought You Were Going To Love More But Didn't?
 3. Most surprising (in a good way or bad way) book you read?
The Widow by Fiona Barton (review soon!)
 4. Book You "Pushed" The Most People To Read (And They Did)?
A Court of Thorns and Roses by Sarah J. Maas
 5. Best series you started in 2016? Best Sequel of 2016? Best Series Ender of 2016?
Series started: Ruthless by Lexi Blake (review soon!)
Sequel: Gemina by Amie Kaufman and Jay Kristoff
Series ender: Harry Potter and the Deathly Hallows by J.K. Rowling
 6. Favorite new author you discovered in 2016?
Lisa Kleypas (how did I just discover her?!)
7. Best book from a genre you don't typically read/was out of your comfort zone?
I stayed pretty close to my comfort zone (fantasy YA, fairy tale retellings, romance, mystery, and thrillers) this year.
 8. Most action-packed/thrilling/unputdownable book of the year?
Empire of Storms, hands down.
 9. Book You Read In 2016 That You Are Most Likely To Re-Read Next Year?
10. Favorite cover of a book you read in 2016?
Easy.
11. Most memorable character of 2016?
The mermaid in Esther Dalseno's Drown.
 12. Most beautifully written book read in 2016?
13. Most Thought-Provoking/ Life-Changing Book of 2016?
The Moon in the Palace by Weina Dai Randel
 14. Book you can't believe you waited UNTIL 2016 to finally read?
Anything by Lisa Kleypas (again, how did I miss this?)
 15. Favorite Passage/Quote From A Book You Read In 2016?
"I am not worried, Harry, I am with you." Albus Dumbledore, Harry Potter and the Half-Blood Prince
16.Shortest & Longest Book You Read In 2016?
Shortest: The One You Want by Gena Showalter
Longest: A Storm of Swords by George R.R. Martin
 17. Book That Shocked You The Most
After the Woods by Kim Savage
18. OTP OF THE YEAR (you will go down with this ship!)
I have to pick one?
19. Favorite Non-Romantic Relationship Of The Year
Naomi Carson and her brother, Mason in The Obsession. #familygoals
20. Favorite Book You Read in 2016 From An Author You've Read Previously
Dream a Little Dream by Susan Elizabeth Phillips
21. Best Book You Read In 2016 That You Read Based SOLELY On A Recommendation From Somebody Else/Peer Pressure:
Book club p
ick, The Nightingale by Kristin Hannah
22. Newest fictional crush from a book you read in 2016?
Teach Drummond of Castroman's Blackhearts
23. Best 2016 debut you read?
The Star-Touched Queen by Roshani Chokshi
24. Best Worldbuilding/Most Vivid Setting You Read This Year?
Illuminae and Gemina, hands down.
25. Book That Put A Smile On Your Face/Was The Most FUN To Read?
The Boy is Back by Meg Cabot, the queen of feel-good chick lit.
26. Book That Made You Cry Or Nearly Cry in 2016?
Tie between Dragonfly in Amber by Diana Gabaldon and Harry Potter and the Deathly Hallows. Yes, even though I
knew what happened in the end.
27. Hidden Gem Of The Year?
The Widow by Fiona Barton
28. Book That Crushed Your Soul?
GEMINA. OH MY GOSH.
29. Most Unique Book You Read In 2016?
The Fifth Gospel by Ian Caldwell
30. Book That Made You The Most Mad (doesn't necessarily mean you didn't like it)?
A Drop of Night by Stefan Bachmann. Here's why.
1. One Book You Didn't Get To In 2015 But Will Be Your Number 1 Priority in 2017?
A Court of Mist and Fury by Sarah J. Maas
2. Book You Are Most Anticipating For 2017 (non-debut)?
Blacksouls by Nicole Castroman
3. 2017 Debut You Are Most Anticipating?
Song of the Current by Sarah Tolcser
 4. Series Ending/A Sequel You Are Most Anticipating in 2017?
The third Illuminae file installment and 6th Throne of Glass!
5. One Thing You Hope To Accomplish Or Do In Your Reading/Blogging Life In 2017?
To not be afraid to put a book down when it isn't for me.
6. A 2017 Release You've Already Read & Recommend To Everyone:
None yet!